Jeffrey Anderson
BS
With a bachelor's degree in Accounting and 20 years in Healthcare IT systems, Jeffrey Anderson joined Airis to design and build a DEA compliant inventory record keeping system.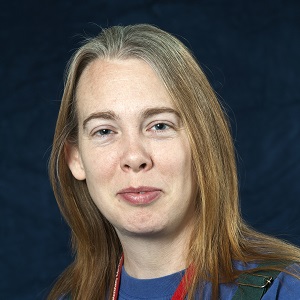 Kalli Anderson-Dyer
LVT
Kalli Anderson-Dyer has been a Licensed Veterinary Technician at the Cornell University Hospital for Animals for 15 years. She has worked in Small Animal Dentistry and Oral Surgery for 5 years; prior to that she worked in Large Animal Internal Medicine. For 5 years, she has been teaching students in dentistry how to perform fast diagnostic images. She says that the students here at Cornell constantly help improve her teaching and that she enjoys teaching future veterinarians.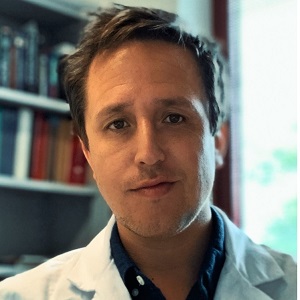 Joaquin Araos
PhD, DVM, DACVAA
I obtained my DVM in Santiago de Chile in 2007. I then completed an internship at Cornell and a residency in anesthesiology at UPENN. I followed this with a PhD, studying the impact of mechanical ventilation and extracorporeal oxygenation support on lung injury. I then worked as a clinician in anesthesiology at the University of Montreal for almost two years. I joined Cornell as a lecturer in anesthesiology in 2019.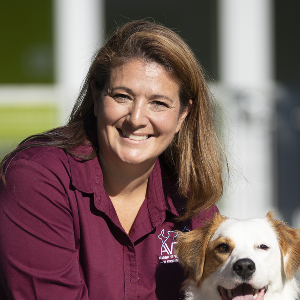 Karen Basher
LVT, VTS (Anesthesia & Analgesia)
I graduated and earned my license from State University of New York at Delhi in 1995. During school and after, I worked in general practice for 4 years, before advancing to a private referral specialty hospital in 1998. I was a surgery/anesthesia technician for 2 years and enjoyed learning high risk anesthesia. I transferred to academia at Cornell University Hospital for Animals Anesthesia Department in 2000. I achieved my Veterinary Technician specialty in Anesthesia and Analgesia in 2007 and maintained it for the past 13 years. Since 2014, I have started developing and delivering lectures in the area of Anesthesia. Although majority of my day is focused on small animal anesthesia, I am also trained in equine anesthesia. I live in the heart of the fingerlakes with my husband, daughter, and mixed breed rescue dog.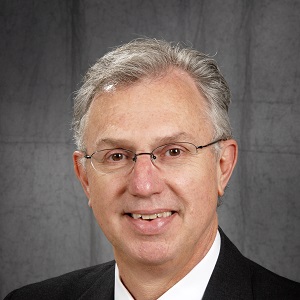 Philip Bushby
DVM, MS, DACVS
Phil Bushby, a 1972 graduate of the University of Illinois CVM, is a Board-Certified Surgeon who has served on the Mississippi State University CVM (MSU-CVM) faculty for 42 years. His established the MSU-CVM shelter program and is a frequent speaker on spay/neuter topics. He was a member of the organizing committee for the shelter medicine specialty board, received the ASPCA's Henry Berg Award in 2008, the AVMA's Animal Welfare Award in 2012 and the Association of Shelter Veterinarians Meritorious Service Award in 2015. He holds the Marcia Lane Endowed Chair of Humane Ethics and Animal Welfare at Mississippi State University.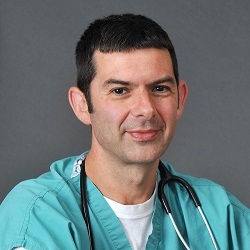 Luis Campoy
LV CertVA Dip. ECVAA MRCVS
Dr. Campoy is a Clinical Professor and Section Chief of Anesthesiology and Pain Medicine at Cornell University College of Veterinary Medicine. A native of Spain, Dr. Campoy received his veterinary degree from Universidad de Zaragoza (Spain) in 1995. Subsequently, completed his residency in Anaesthesia and Intensive Care at University College Dublin (Ireland) before attaining diplomate status in the European College of Veterinary Anaesthesia and Analgesia. Dr. Campoy also holds a certificate in Veterinary Anaesthesia of the Royal College of Veterinary Surgeons. Research interests for Dr. Campoy are focused on locoregional anesthetic techniques for all species with a focus on dogs and horses. He has co-authored numerous peer reviewed publications on this topic as well as some of the leading texts in locoregional anesthesia.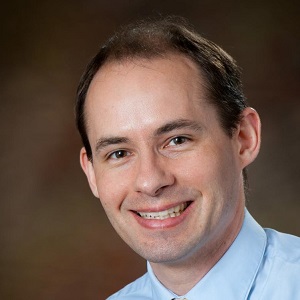 Patrick Carney
DVM, PhD, DACVIM (SAIM)
Patrick Carney grew up in New Hampshire and graduated from Cornell's College of Veterinary Medicine. He completed an internship at the University of Pennsylvania, followed by a year of small animal general practice. After a residency in small animal internal medicine at Oregon State University, he practiced internal medicine at Tufts VETS while obtaining a PhD (epidemiology) from Boston University's School of Public Health. Since 2017 he has worked in Cornell's Small Animal Community Practice, guiding student clinicians as they practice primary care. His research focuses on the use of diagnostic and screening tests in primary care settings.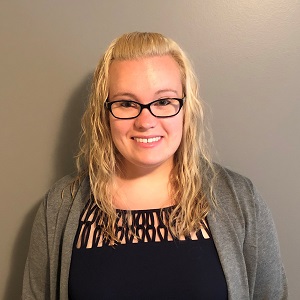 Lindsay Chase
DVM
Dr. Lindsay Chase is a 2014 Cornell University College of Veterinary Medicine graduate. After completing her veterinary degree, she worked as a Supervisory Public Health Veterinarian with USDA FSIS for approximately four years. Since December 2018 she has worked with USDA APHIS's Veterinary Export Trade Services in the Albany, NY Service Center as an Import/Export Veterinary Medical Officer.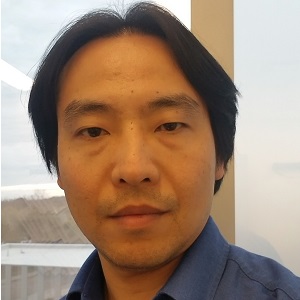 Soon Hon Cheong
DVM, PhD, DACT
Soon Hon Cheong is an Associate Professor of Reproductive Medicine of the Department of Clinical Sciences at Cornell University. He is a Diplomate of the American College of Theriogenologists. He received his DVM from University Putra Malaysia and a PhD in Comparative Biomedical Sciences from Cornell University. He also completed an internship and residency in Ambulatory and a second residency in Theriogenology all at Cornell University. Since 2014, Dr. Cheong has served as the section chief of Theriogenology at the Cornell University Hospital for Animals. His research interest is in advancing reproductive health utilizing a diverse range of methods from assisted reproductive technologies, biotechnology, microbiology, and epidemiology and seeks to facilitate translational research to bridge basic science discoveries to clinical applications.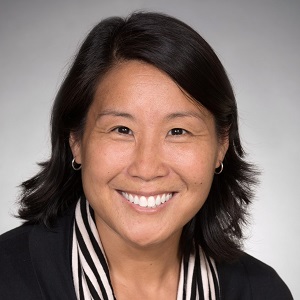 Carolyn Chow
MA
Since joining Cornell CVM as the HR Staff Recruiter and Inclusion Program Lead in May 2019, Carolyn Chow has been promoting a sense of belonging through her work in human resources recruiting and hiring and as an active member of the CVM Belonging at Cornell Committee. Carolyn's entire career has been devoted to promoting equity and inclusion in healthcare professions. She has served as the director of admissions and student diversity at the University of Washington School of Nursing and is also a consultant on holistic admissions for the American Association of Colleges of Nursing.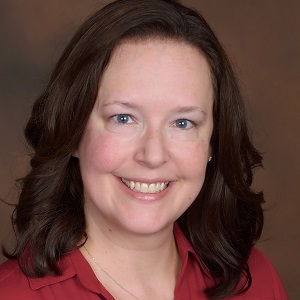 Mitzi Clark
DVM, DACVD
Dr. Mitzi Clark received her DVM from Louisiana State University in 2009. She completed a small animal rotating internship at MSPCA Angell Animal Medical Center in 2010 and a residency in Veterinary Dermatology at Cornell University in 2012. Dr. Clark then worked in private practice at a busy multi-specialty hospital in Austin, TX before returning to Cornell in 2019 as an Assistant Clinical Professor of Dermatology in the Department of Clinical Sciences. She is a Diplomate of the American College of Veterinary Dermatology and a member of the American Academy of Veterinary Dermatology.
Jorge Colón
DVM, MBA
Dr. Jorge Colón (CALS '92, Cornell DVM '95, and CSU MBA with Finance Certificate '15) is the Senior Lecturer of Financial and Organizational Management at the Center for Veterinary Business and Entrepreneurship at the Cornell College of Veterinary Medicine. His position tasks him with the development and implementation of veterinary business educational content into the veterinary curriculum, with the creation of outreach veterinary business executive education, and with the establishment of networking channels with Cornell SC Johnson College of Business faculty, CVM alumni, and CVBE partners. Dr. Colón is the author of "Essential Business Concepts for Veterinary Professionals".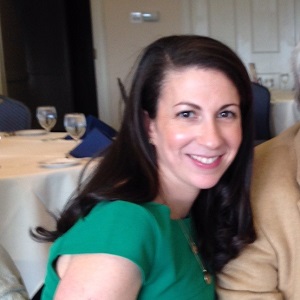 Erin Daugherity
DVM, MS, DACLAM
Erin Daugherity is Assistant Director of Technical Services and Clinical Veterinarian with the Center for Animal Resources and Education (CARE), and Adjunct Assistant Professor in the Department of Biomedical Sciences at Cornell University. She graduated with her DVM from the University of Wisconsin-Madison in 2007 and completed a laboratory animal medicine residency with CARE in 2010. She completed a Clinical Fellowship and received her Master's Degree in the field of Comparative Biomedical Sciences at Cornell University in 2012. As a trained, American College of Laboratory Animal Medicine (ACLAM) board certified veterinarian, she has a strong interest in animal models of disease, the humane use of animals used in teaching and research, and applying the 3 R's (reduce, refine, replace) to the use of animals in research.
Mariana Diel de Amorium
DVM, DVSc, DACT
Mariana Diel de Amorim did two equine rotating internships before starting her Theriogenology residency program. She became a Diplomate of the American College of Theriogenologist in 2012 and earned her Doctor of Veterinary Science in 2014 from the University of Guelph. Dr. Diel de Amorim was a faculty at the University of Saskatchewan and the University of Prince Edward Island. Her areas of research are in equine endometritis and maternal recognition pregnancy. She joined the faculty at Cornell in 2016.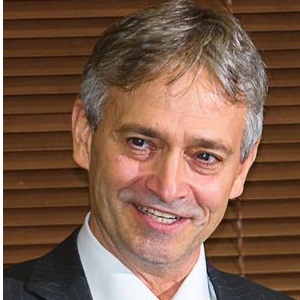 Norm Ducharme
DMV, MSc, DACVS
Dr. Ducharme is currently a large animal surgeon at the Equine and Farm Animal Hospitals at Cornell University, Ithaca, NY and a Chief Medical officer and staff surgeon at the new Cornell Ruffian Equine Specialists in Elmont, New York..
Laura Falk
PhD, Certified Sommelier
Experience! The Finger Lakes is committed to sharing the best the Finger Lakes has to offer with our guests. The company is owned and operated by local Ithacans, Laura and Alan Falk, who are passionate about the region. Since 2007, Laura and Alan have been totally committed to providing guests with the highest-quality experiences in the region: fun, informative, personalized, and authentic. Laura is a certified sommelier, a WSET 3 certified wine educator, and holds a PhD in food and nutrition, so our specialty is offering premium culinary experiences from immersive wine tours to personalized pairing events. Today, Experience! The Finger Lakes has grown into one of the area's most popular attractions and the top-rated touring company in the Finger Lakes. We are recognized by TripAdvisor, the world's largest travel site, as one of the Top 10 wine tours in the United States, and the #1 tour in the Finger Lakes region. Our sight-seeing tours have been recognized by Best Things New York as one of the 10 Best Sightseeing Tours in New York State. Through our premium tours and custom events, our goal is to help our guests love the Finger Lakes as much as we do. Come tour and engage in the region's glorious bounty with us and find out why those of us who live here stay here, and those who visit come back again and again.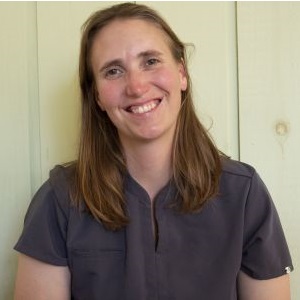 Gillian Ferguson
DVM
After graduating from veterinary school at Cornell, Dr. Ferguson has practiced in Wisconsin, Australia, and the Hudson Valley of New York State. For the last 10 years she has been the owner of Bluestone Veterinary Services, a small ruminant exclusive ambulatory practice. In addition to providing care for local farm animals she also owns a flock of commercial crossbred sheep that continually educate her in all aspects of animal husbandry and veterinary care.

Rebecca Floyd
DVM
Rebecca Floyd is a 3rd year resident at the Tri-Institutional Training Program in Laboratory Animal Medicine and Science in New York City. She graduated from Western University of Health Sciences, College of Veterinary Medicine and completed a small animal rotating internship at VCA VREC and VCA Shoreline. During her residency she has gained experience working with a wide range of animal species including rodents, aquatics, non-human primates, rabbits, and swine. Her interests include animal enrichment, infectious disease, and analgesics and pain management.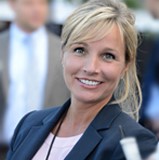 Lisa Fortier
DVM, PhD, DACVS
Lisa Fortier is a Professor of Surgery at Cornell University in Ithaca, NY. She received her DVM from Colorado State University and completed her PhD and surgical residency training at Cornell University. She is boarded with the American College of Veterinary Surgeons and is an active equine orthopedic surgeon at Cornell in Ithaca and at Cornell Ruffian in Long Island, NY. Her laboratory studies the intracellular pathways involved in the pathogenesis of osteoarthritis, with particular emphasis on post-traumatic osteoarthritis.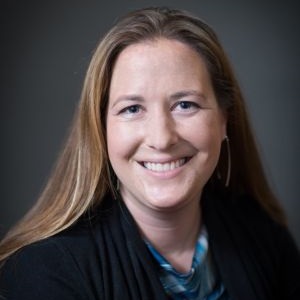 Katherine Garrett
DVM, DACVS (LA)
After graduation from Cornell University College of Veterinary Medicine, Katie completed internships and an equine surgical residency at Rood and Riddle Equine Hospital, where she is now a shareholder. Her practice focuses on equine diagnostic imaging.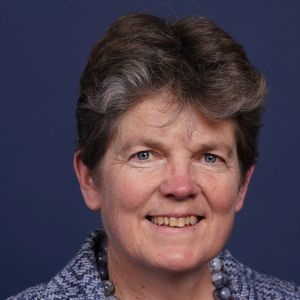 Amy Grice
VMD, MBA
Dr. Grice was an ambulatory equine practitioner in the Hudson Valley of New York for over 25 years, and served as the managing partner of the thirteen doctor equine referral hospital in Rhinebeck, NY. At the end of 2014, she retired from clinical practice to concentrate on veterinary business consulting, and moved her residence to Virginia City, MT. Dr. Grice received her BA in Biology from Wellesley College in Massachusetts and completed her veterinary education at the University of Pennsylvania's School of Veterinary Medicine in 1990. She earned her MBA with a concentration in Ethical Leadership from Marist College School of Management in 2014. Dr. Grice is a member of the American Association of Equine Practitioners, where she served on the Board of Directors from 2015-2018, and now serves on several task forces and committees. She is currently serving as a member of the AVMA Economic Strategy Committee. Dr. Grice is a frequent speaker at educational seminars for veterinarians across the country, as well as leading regional Decade One networking groups for equine veterinarians early in their careers. In addition, she consults with a diverse range of veterinary businesses and collaborates with industry partners to bring business education to veterinarians. Dr. Grice aids with transitions of ownership, strategic planning, financial projections, and other solutions for private practitioners.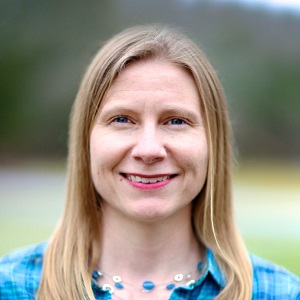 Cailin Heinze
VMD, MS, DACVN
Dr. Cailin Heinze, VMD, MS, DACVN completed her nutrition residency at UC Davis and is board certified in veterinary nutrition. After 9 years on the faculty at Cummings School of Veterinary Medicine at Tufts University, she is now the Chief Academic Officer and a faculty member of the Mark Morris Institute where she teaches and coordinates nutrition teaching at veterinary schools throughout North America. Dr. Heinze is one of the founders of the Petfoodology blog. In her free time, she enjoys cooking, dressage, and gardening.
Melanie Hemenway
DVM
Melanie Hemenway is a graduate of the University of Florida, College of Veterinary Medicine. After graduation, joined a dairy veterinary practice in Western New York. Currently work for NYS Department of Agriculture & Markets where I coordinate the New York State Cattle Health Assurance Program as well as oversee a grant from the Food and Drug Administration on Antibiotic Stewardship Outreach.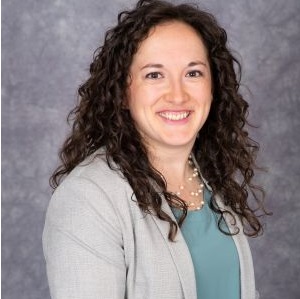 Julia Herman
DVM, MS
Julia Herman serves as the Beef Cattle Specialist Veterinarian at the National Cattlemen's Beef Association. With special interests in animal behavior and welfare, biosecurity, and producer/employee education, she enjoys providing learning opportunities to all levels of the food supply chain. Previously, she worked in a beef cattle practice on the Central Plains before joining the livestock faculty as an ambulatory veterinarian with Colorado State University. Julia's applied research focused on infectious disease affecting the livestock/wildlife interface which translated to preventative population medicine in the beef, dairy, and other livestock industries. Julia earned her DVM and MS with an emphasis in Epidemiology from Colorado State University .
Johanna Heseltine
DVM, MS, DACVIM (SAIM)
Johanna Heseltine is a Clinical Associate Professor at Texas A&M University. She received her DVM from the University of Saskatchewan and completed a rotating small animal internship at the University of Prince Edward Island. She completed her Master's degree and residency at Virginia Tech and is a Diplomate of the American College of Veterinary Medicine (specialty of small animal internal medicine). She has held positions at Oklahoma State University and the University of Saskatchewan. She has also practiced in private specialty clinics in Vancouver, British Columbia and Sugar Land, Texas.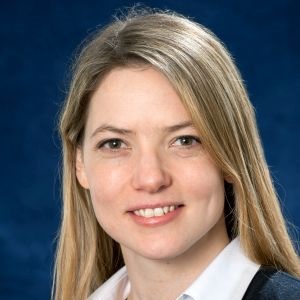 Philippa Johnson
BVSc, CertVDI, MRCVS, MSc, DipECVDI
Dr Johnson is a European Diploma Holder in Veterinary Diagnostic Imaging. She has worked as a faculty radiologist at Cornell since 2015. Her research is focused on performing advanced neuroimaging to improve the understanding and diagnosis of neurological disease in companion animals.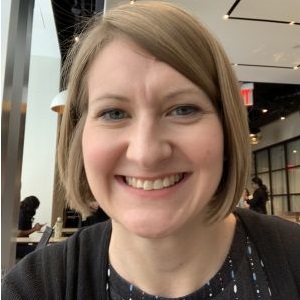 Hilary Jones
DVM
Dr. Hilary Jones graduated from Tufts Cummings School of Veterinary Medicine and completed her internship at Fifth Avenue Veterinary Specialist, now BluePearl Downtown. While practicing as a primary care and emergency clinician in New York City, she was inspired to find a better way to connect with her clients leading to the development of TeleTails. Since its launch, Hilary has been working daily with veterinary teams across the country and thought leaders such as the AVMA and state associations to help veterinary medicine safely evolve digitally. She speaks on the benefits, opportunities, and economics of telemedicine in veterinary practice.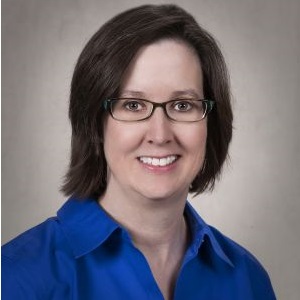 Sharon Kerwin
DVM, MS, DACVS, DACVIM (Neurology)
Dr. Kerwin is a professor of small animal surgery at Texas A&M University, where she currently serves as associate Department Head. She is board certified in surgery and neurology, and currently practices orthopedics and neurology. She has a special interest in feline orthopedics and neurologic disease.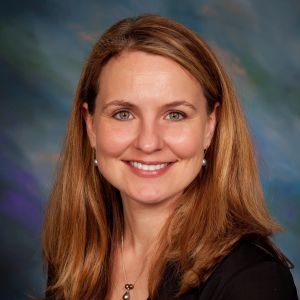 Ursula Krotscheck
DVM, DACVS (SA)
Ursula Krotscheck, DVM, DACVS-SA is a Professor and Chief of Small Animal Surgery surgery at Cornell University College of Veterinary Medicine. She earned her DVM from Texas A&M University, completed an internship at Purdue University and a surgical residency at Texas A&M. Her research interests focus on topic areas of elbow dysplasia, cruciate disease, forceplate gait analysis, specifically for evidence-based medicine, and advanced imaging. She is published in over 50 peer-reviewed journals and has authored several textbook chapters on areas of surgical management and pathophysiology of various orthopedic problems.
Julia Miller
DVM, DACVD
Julia's love for skin started when she was just a wee lass and has grown exponentially since. Some would say, it's in her genes. A Cornell Vet grad, Julia did a large animal medicine and surgery internship at the University of Georgia and decided to stay in the South for a while. She worked in mixed animal practice for several years before returning to the Finger Lakes for her Dermatology residency at Cornell. Her love for teaching lead her to stay on as a faculty member at Cornell where she enjoys sharing her love for the wacky and wonderful world of Dermatology.
Amy Morgan
PharmD, RPh
Amy Morgan is the Director of Pharmacy at Cornell University Hospital for Animals. Dr. Morgan has experience in both human and veterinary hospital pharmacies. Amy also has experience as licensed veterinary technician and practiced in both general practices and referral hospitals in central New York and Florida. She is a Fellow of the Society of Veterinary Hospital Pharmacists.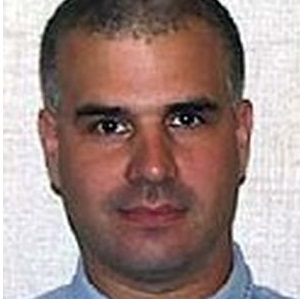 James Morrisey
DVM, Dipl. ABVP (Avian)
James Morrisey is a 1992 graduate of Cornell. He was in private practice in Syracuse for two years before doing an internship in zoological medicine at Kansas State University and then a residency in exotic pets at the Animal Medical Center. He worked at the AMC and Bronx Zoo for several years before returning to Cornell in 2002 to start a full time exotics service. He also teaches clinical communication skills and aspects of wellness within the veterinary community.
Michelle Moyal
DVM
Michelle Moyal is a lecturer in the Department of Clinical Sciences at Cornell University. She completed her veterinary degree at Cornell University in 2007 and went on to do an internship in San Diego California focused on emergency medicine and surgery. For the next 5 years, she continued to work in the specialty private practice emergency care-setting, training small animal veterinary interns. Michelle then returned to her hometown of NYC where she joined the team of a large general practice. She returned to Cornell's College of Veterinary Medicine earlier this year where she leads the primary care surgery service and supports the Small Animal Community Practice Service.
Danielle Myers
LVT
Dani Myers has both specialty and private practice experience. She worked at Cornell University as a Soft Tissue Surgery technician for almost 5 years before moving back home to the Catskills. She enjoys hiking, fishing, horseback riding, and spending time with family. She also loves traveling with her boyfriend, Ben and her perfect little rescue pitbull, Regis.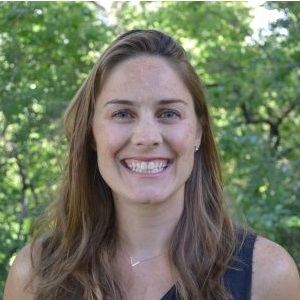 Ashleigh Newman
VMD, DACVP (Clinical Pathology)
Dr. Ashleigh Newman graduated with a BS with Distinction in Research in Animal Science from Cornell University and received her VMD from the University of Pennsylvania. She completed a small animal rotating internship and worked for a year in small animal general practice and emergency medicine prior to completing a clinical pathology residency at Cornell and becoming a Diplomat of the American College of Veterinary Pathologists in 2015. Since then, Dr. Newman has been on faculty at Cornell and is currently an Assistant Clinical Professor and coordinator of the clinical pathology internship and residency programs.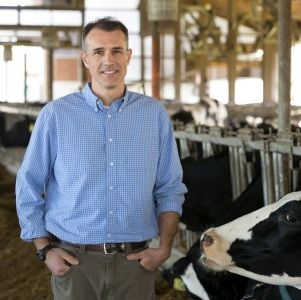 Daryl Nydam
DVM, PhD
Daryl Nydam grew up in New York where his grandparents owned a small farm and his father was a dairy veterinarian. He earned a BS in BioChemisty, University of New York–Geneseo and a DVM at Cornell. While living in Vermont, he entered private clinical practice. Daryl returned to Cornell for a PhD in epidemiology. Currently he is Professor of dairy health and production in the Ambulatory section and Quality Milk Production Services and Faculty Director of the Cornell Atkinson Center for Sustainability.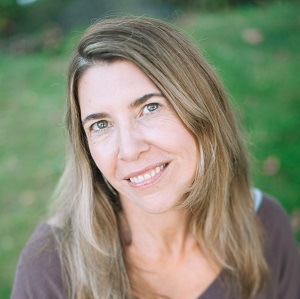 Maya Pagán
Maya Pagán is trained in both Vinyasa and Restorative Yoga. She merges fluid movement with guided stillness and believes that yoga should be accessible and inclusive for all. She is a published author of three books encompassing creativity, healing and wellness and holds a degree in Psychology from the University of California Santa Cruz. Maya's greatest joy is supporting others to find expansiveness in body and mind. Find our more at mayapagan.com.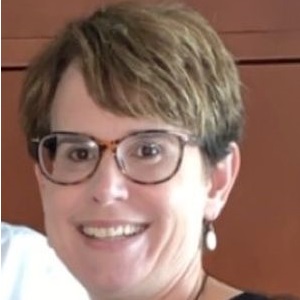 Gillian Perkins
DVM, DACVIM (LA)
Gillian Perkins got her DVM in 1995 from the University of Prince Edward Island. She then did an internship in Large Animal Medicine at the University of Minnesota before joining Cornell University, where she did her residency in Large Animal Medicine from 1996 to 1998. She now is a Senior Lecturer for the Section of Large Animal Medicine, an Associate Director of the Cornell University Hospital for Animals, the Medical Director of the Equine and Nemo Farm Animal Hospitals and the Director of Biosecurity at the Cornell University Hospital for Animals. Dr. Perkins research and clinical interests include equine infectious diseases in particular Equine Herpes Virus-1 and Salmonellosis, along with an interest in veterinary public health (with an emphasis on infection control in the Cornell University Hospital for Animals).
Makenzie Peterson
MSc
Born and raised in Alaska, Makenzie graduated from the University of Utah with a masters in Health Promotion & Health Education and will complete her Doctorate of Social Work in 2022. Her expertise focuses on the health and wellbeing field, including being a health specialist for a joint MIT/Harvard-sponsored start-up located in Harvard Business School's Innovation Lab focusing on educating college students on health topics, and at Cornell University College of Veterinary Medicine as their first Wellbeing Program Director. As a member of their program leadership team, Makenzie serves as the Director for Wellbeing at the Association of American Veterinary Medical Colleges (AAVMC). She works to advance AAVMC's strategic goal of promoting a culture of wellbeing throughout academic veterinary medicine at AAVMC member institutions. Makenzie provides subject-matter expertise on the science and application of wellbeing, as well as developing and implementing programming to improve the overall wellbeing of faculty, staff, and students. She also speaks on a variety of wellbeing-related topics across the profession to drive positive change.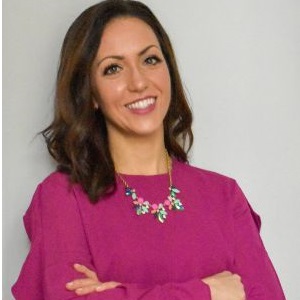 Kendra Pope
DVM, DACVIM (Oncology), CVA, CVCH, CVFT, CVTP
Dr. Pope is a 2011 graduate of the University of Florida and completed her small animal medicine rotating internship and residency in medical oncology at the University of Pennsylvania. Dr. Pope completed certi=ications in veterinary acupuncture, Chinese herbal therapy, food therapy and Tui-na at the Chi Institute of Traditional Chinese Veterinary Medicine. She practices integrative medicine and oncology in Red Bank, NJ and serves as a visiting clinician in Integrative Oncology at the Matthew J. Ryan Veterinary Hospital of the University of Pennsylvania.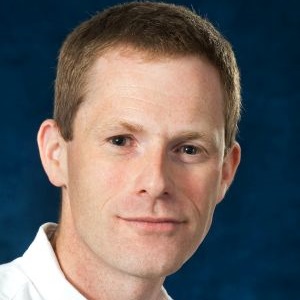 Ian Porter
DVM, Diplomate ACVR
Ian came to Cornell in 2015 as a resident in diagnostic imaging. In 2018 he completed residency, passed the ACVR certifying exam, and joined the College of Veterinary Medicine as an Assistant Clinical Professor in the Section of Diagnostic Imaging. Ian has an interest in both large and small animal imaging.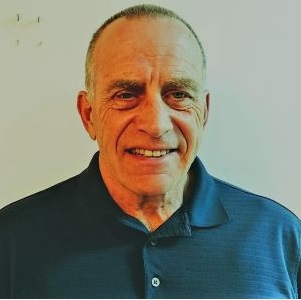 Stephen Purdy
DVM
Steve is a 1981 graduate of Cornell Veterinary School. He has been engaged in farm animal clinical practice since that time. He is the President of Nunoa Project, a non-profit organization committed to the improvement of health and well-being of animals and farmers in the southern Peruvian Andes. He is also Director of the North American Camelid and Donkey Studies Programs in the US. Steve is involved in practical, humane research and educational projects which promote improvement of animal health and training of pre-veterinary and vet students and veterinarians.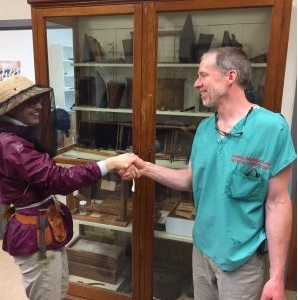 Rolfe Radcliffe
DVM, DACVS, DACVECC
Rolfe M. Radcliffe is a veterinarian specializing in large animal surgery and emergency critical care. He works mostly with critically sick horses, cattle and other large animals at the Cornell University College of Veterinary Medicine. Dr. Radcliffe attended veterinary school at the University of Minnesota, was in private veterinary practice in the Midwest for four years prior to returning for a residency in Large Animal Surgery at Minnesota. Following his residency, he traveled to the Ontario Veterinary College working as a research associate and emergency faculty. Dr. Radcliffe next joined the team at Cornell, and under the mentoring of Dr. Thomas Divers, completed advanced training in Large Animal Emergency and Critical Care Medicine. In addition to leading the Large Animal Emergency service at Cornell, Dr. Radcliffe enjoys veterinary student teaching in the areas of large animal surgery, emergency medicine and honey bee health.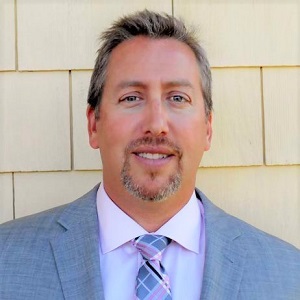 Christopher Rocchio
DVM
Dr. Chris Rocchio is a veterinarian and practice owner and founder of Monarch Business Consulting. He is a Cornell graduate and completed a small animal internship at California Animal Hospital. Together with his partner David Waterman, he helps veterinarians sell their practices to associate veterinarians and corporate consolidators. He also helps associate veterinarians through the process of becoming practice owners.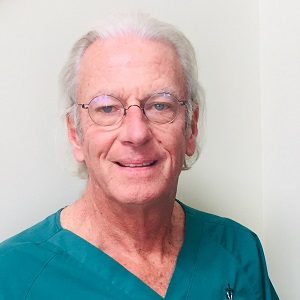 Thomas Rothwell
DVM, PhD
Tom Rothwell received his Doctor of Veterinary Medicine degree in 1976 from Cornell University. After twenty-two years of private practice in East Hampton, NY, he entered the PhD program in vertebrate paleontology at Columbia University and the American Museum of Natural History. Concentrating on the fossil history of felids under Dr. Malcolm McKenna and Dr. Richard Tedford, he received his PhD in 2001. Upon graduation, Dr Rothwell worked as a Research Associate in the fossil mammal section of the Department of Vertebrate Paleontology at the American Museum of Natural History and has since published numerous scientific articles on the natural history of cats in North America. In 2005, Dr. Rothwell became the medical director of the Paris Hill Cat Hospital in nearby Sauquoit, NY.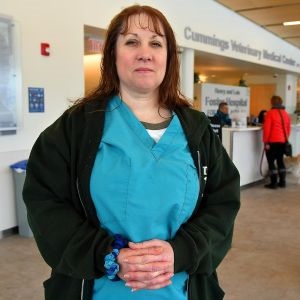 Elizabeth Rozanski
DVM, DACVIM(SA-IM), DACVECC
Dr. Rozanski is a graduate of the University of Illinois College of Veterinary Medicine. She did a rotating internship at the University of Minnesota, and then a residency at the University of Pennsylvania. She has been at Tufts University for over 20 years in the Emergency and Critical Care section.
Daniel Savson
DVM
Daniel Savson is a veterinary resident within the Center for Animal Resources and Education at Cornell University. He completed his DVM at Oregon State University's Carlson College of Veterinary Medicine. For the four years prior to pursuing his veterinary degree, Daniel worked for the Laboratory Animal Resource Center at the UC-San Francisco as part of the rodent health team. His current research interests are centered around the microbiome of zebrafish.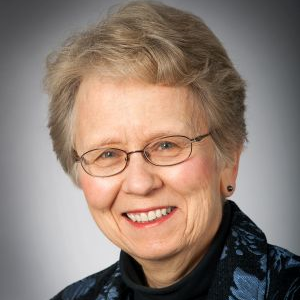 Janet Scarlett, PhD
DVM, MPH
Janet Scarlett is a Professor Emerita of Epidemiology, and former Director and founder of the Maddie's Shelter Medicine Program at Cornell University. In the mid 1990's she helped design and conduct some of the first studies of factors leading to relinquishment of animals to shelters. She collaborated with Dr. Lila Miller to offer the first didactic course in shelter medicine in 1999 at Cornell. Several years later she received funding from the Maddie's Fund® to begin the Cornell Maddie's® Shelter Medicine Program which she directed for 8 years before retiring. She continues to teach study design and participate in the Shelter Medicine weekly Journal Club.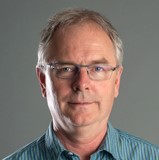 James Serpell
PhD
James Serpell is the Marie A. Moore Professor of Animal Welfare & Ethics at the School of Veterinary Medicine, University of Pennsylvania where he teaches veterinary ethics and animal welfare, and conducts research on animal behavior and welfare, human attitudes to animals, and human-animal interactions. He has published more than 200 articles, books, and book chapters on these and related topics, including In the Company of Animals (1996), and The Domestic Dog (2016). He is also the creator of the widely used Canine Behavioral Assessment and Research Questionnaire (C-BARQ: www.cbarq.org).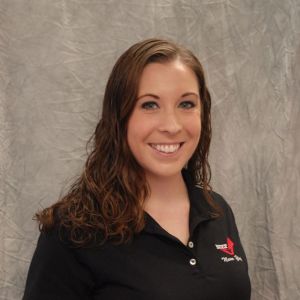 Katherine Staiger
BS (Animal Science)
Katherine Staiger is the Director of Producer Communications and Influencer Outreach at the New York Beef Council (NYBC), funded by the Beef Checkoff. Katherine also serves as the Co-Coordinator of the Beef Quality Assurance Program in New York State. A graduate of Cornell University, where she studied Animal Science and Agricultural Education. In Katherine's role with NYBC she is responsible for working with beef farmers throughout the state to share their story and bridge the communication gap with consumers, which includes their involvement in the Beef Quality Assurance program.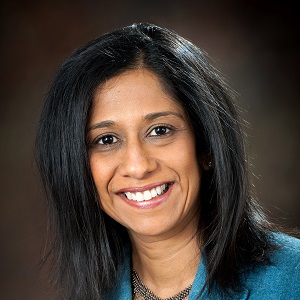 Jai Sweet
PhD
Jai Sweet joined the College of Veterinary Medicine at Cornell University 1999 where she currently serves as Sr. Director of Student Development and Academic Services. In this capacity she oversees DVM student academic and personal wellbeing, career development and diversity recruitment initiatives. Jai is passionate about creating a living and learning environment where students thrive. She is actively engaged Cornell's diversity and inclusion initiatives and serves as a member of the college's Belonging at Cornell Steering Committee where she is currently working with veterinary students and alumni to create URM pipeline and mentoring programs for aspiring veterinarians and current DVM students seeking high quality career experiences. Jai received her MS in Child Development fin 1989 from the University of Delhi and a PhD in Human Development in 1995 from Cornell University. Prior to joining the DVM Student Services team, she served as a lecturer in Psychology and then as Director of Student Services at SUNY Potsdam.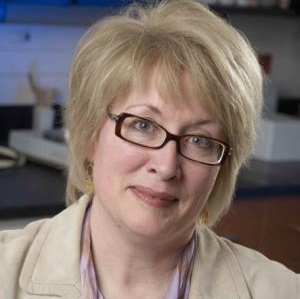 Patricia Turner
BSc, DVM, MS, DVSc, DACLAM, DABT, DECAWBM (AWSEL)
Patricia Turner is a laboratory animal veterinarian and pathologist who works as Corporate Vice-President, Global Animal Welfare for Charles River Laboratories. In this role, she is responsible for assessing welfare risks and developing animal welfare policy and related training for the company's sites around the world. Turner is also a Professor Emerita at the University of Guelph. She conducts research in animal welfare science with her research group at Charles River and graduate students at Guelph. Turner is President of the World Veterinary Association and is also an author and co-editor of >150 papers, chapters and books on animal welfare, laboratory animal medicine, and small mammal pathology.
Joseph Wakshlag
DVM, PhD, DACVN, DACVSMR
Dr. Joseph Wakshlag started his academic career receiving a BS and MS from Montclair State University. He then attended Cornell College of Veterinary Medicine graduating in 1998. He continued his residency training in both pathology and nutrition, as well as receiving his PhD in Pharmacology in 2005. He is became a diplomate in the College of Veterinary Nutrition in 2008 and furthered his board certification as a diplomate in the College of Veterinary Sports Medicine and Rehabilitation in 2010 and is currently a Professor at Cornell University College of Veterinary Medicine. His background in sports medicine and nutrition has produced many publications on working dogs, obesity, canine cancer cell biology and arthritis management with his latest research being related to absorption and metabolism of cannabinoids in dogs and cats.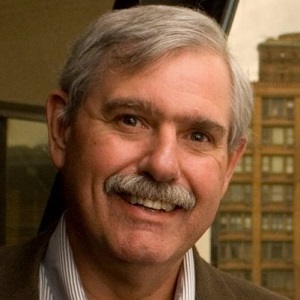 David Waterman
BA
Mr. David Waterman has over 40 years of experience in private equity, investment banking, finance and general management. Prior to joining the Monarch team, Mr. Waterman co-founded a private equity business, DeltaPoint Capital in 1996, and an investment bank, Capital Formation Group, in 1992. Prior to founding Capital Formation Group, Mr. Waterman was Vice President, Investment Banking at First Albany Corporation and was Vice President, Corporate Banking for Bank of America/Fleet/Norstar Bank. During his career, Mr. Waterman has led or assisted in more than 100 transactions involving the sale and purchase of a small business. The total value of these deals exceeds $1 billion. Mr. Waterman received his Bachelor of Arts degree from State University of New York at Albany.
Patrick Welch
DVM, MBA, DACVO
Patrick Welch is a C-Level Executive, Innovator, and Entrepreneur who is passionate about the intersection of technology and learning in the veterinary Industry. He is the founder and CEO of VetBloom, a SaaS-based continuous learning ecosystem for the veterinary industry and is excited about the potential for blockchain to serve as an enabling technology to transform the future of learning and work. Pat is always seeking like-minded individuals to connect with to find innovative and collaborative opportunities that lead to growth, disruption, and change in our world.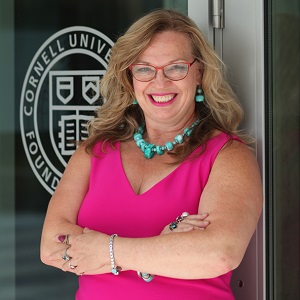 Wendy Williams
B.A, HB.Sc., D.V.M, DACLAM
Wendy O. Williams is a 1997 Ontario Veterinary College graduate and an ACLAM Diplomate. She is the Assistant Director Training Services at the Center for Animal Resources and Education and Adjunct Assistant Professor in the Department of Biological and Biomedical Sciences at Cornell University. Wendy leads a team of trainers who promote animal well-being while providing hands-on training in animal handling, non-surgical procedures and basic surgery with her innovative training method: Translational Training Tools; the 3 Ts Serving the 3 RsTM..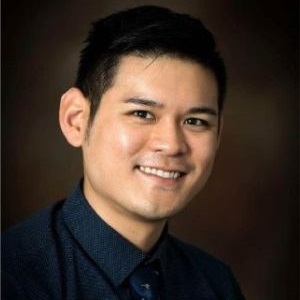 Timothy Wu
MS, DVM
Dr. Wu received his DVM from Cornell University, after which time he pursued a residency in anatomic pathology at Cornell. He has an interest in pathology of lab animals and aquatic animals, as well as an interest in parasitology..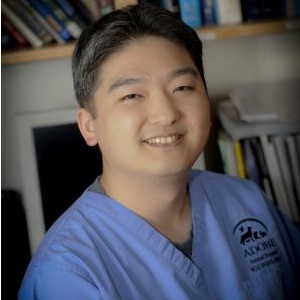 Kenichiro Yagi
MS, RVT, VTS (ECC & SAIM)
Over the 18 years in practice, Ken has discovered and refined his role as a veterinary technician by promoting compassionate and progressive care for the patients and their family. He obtained his VTS certification in emergency and critical care as well as small animal internal medicine and obtained his master's degree in Veterinary Science. He is currently the Veterinary Education Simulation Laboratory Manager at Cornell University College of Veterinary Medicine, and is the Program Director for RECOVER CPR Initiative. Ken has co-edited the Manual of Veterinary Transfusion Medicine and Blood Banking and has published over 25 text chapters and articles in publications such as the Veterinary Team Brief and Today's Veterinary Nurse. He speaks internationally and has given over 800 presentations. Ken works to encourage further recognition of the vital role of the veterinary nurses and technicians through work with organizations such as the National Association of Veterinary Technicians in America co-chairing the Veterinary Nurse Initiative, and serving as a board member of the Veterinary Emergency and Critical Care Society, the Academy of Veterinary Emergency and Critical Care Technicians, and the Veterinary Innovation Council. He pursues these goals by showing the value of the profession's perspective in veterinary medicine. Ken invites everyone to ask "Why?" to understand the "What" and "How" of our field, and to constantly pursue new limits as veterinary professionals and individuals..
Kelly Yamada
VMD, DACLAM
Kelly Yamada is currently an Assistant Professor of Medicine in the Cardiovascular Research Center at the Icahn School of Medicine at Mount Sinai. She received her VMD from the University of Pennsylvania School of Veterinary Medicine in 2002. After a research post-doctoral fellowship in Japan at the University of Tokyo, she worked in preclinical safety assessment at GlaxoSmithKline in Safety Pharmacology under Good Laboratory Practices. Kelly subsequently completed a three-year postdoctoral fellowship at the Tri-Institutional Training Program in Laboratory Animal Medicine and Science at Memorial Sloan-Kettering Cancer Center, Weill Cornell Medicine, and the Rockefeller University in New York City. She achieved board certification from the American College of Laboratory Animal Medicine in 2011 while employed as a Clinical Veterinarian at the Institute of Comparative Medicine of Columbia University Medical Center. Kelly has a strong interest in model development with particular emphasis on cardiovascular diseases including heart failure. She enjoys working with investigators and facilitating their research while promoting the responsible and compassionate care and use of animals..
Chris Zink
DVM, PhD, DACVP, DACVSMR
Chris Zink obtained her DVM and PhD from the Ontario Veterinary College. She was a professor at Johns Hopkins University School of Medicine for 30 years where she studied the effects of HIV on the brain. During that time, she obtained over $30 million in research grants from the NIH and published over 150 peer-reviewed papers. Dr. Zink was instrumental in establishing the American College of Veterinary Sports Medicine and Rehabilitation as a specialty in veterinary medicine. She is co-editor of the textbook, Canine Sports Medicine and Rehabilitation, 2nd Edition (Wiley, 2018). Dr. Zink currently practices canine sports medicine and rehabilitation in Ellicott City, MD and lectures on the subject worldwide. She also teaches Canine Sports Medicine and Rehabilitation for the Canine Rehabilitation Institute.
| Access Date | Quiz Result | Score | Actions |
| --- | --- | --- | --- |

Not Yet Registered?
Follow the steps below:

STEP 1:
CREATE A FREE ACCOUNT HERE.
STEP 2:
Go to the
REGISTRATION PAGE
and register for the full conference or by day.
NOTE: You must use the login and password YOU created for this site. Your NYSVMS member login is different. If you forgot your password, please use the "Forgot Password" function.