Educational Highlights: Endowed Track Sponsorships
Friday, October 2
Chester Hartenstein DVM '45 Memorial Lecture Series

Established in 2005, this memorial to Dr. Hartenstein, a mixed animal practitioner for 32 years, provides support for lectures that focus on neurological diseases in veterinary patients and honors Dr. Hartenstein's commitment to teaching, communicating and instilling the highest standards of practice in the veterinary community. This year dually-boarded surgeon and neurologist, Dr. Sharon Kerwin, presents a series of lectures on spinal disease. From a systematic approach to differentiating orthopedic and neurologic disease through gait analysis to updates on lumbosacral and infectious/inflammatory spinal disease, take an in-depth look this year at the complexities of spinal disease. Build your awareness with a special session on Feline Spinal disease, and finish off the day with a case-based presentation that challenges you to put it all together!
Saturday, October 3 – Sunday, October 4
DeeDee Arrison Holistic and Integrative Wellness Series
Endowed in 2010 by Karen and Clement Arrison in memory of their beloved ten-year old Briard, the seminar series strives to strengthen our understanding of integrative medicine, which brings together the best of holistic and traditional medicine. On Saturday and Sunday, Kendra Pope, DVM, DACVIM (Oncology), CVA, CVCH, CVFT, CVTP will be presenting a series of sessions on integrative oncology. Start with an introduction to the integrative oncology toolbox then take a deeper look at the anti-cancer mechanisms of action and herb-drug interactions. Dr. Pope draws on her experience with conventional oncology treatments and examines the theories and evidence behind traditional systems of herbal medicine, such as Traditional Chinese Herbal Medicine. Sunday morning's session is designed to be an interactive discussion on collaborating with your integrative oncologist to provide the best communication, patient care and outcomes. Example cases will be available if needed; however, participants are encouraged to bring their own cases so that common practices, treatments approaches, integrative protocol prescriptions and common tools utilized in specific disease states can be addressed.


Business Highlights
Friday, October 2, 6-7 PM
Top 10 Mistakes Veterinarians Make When Selling Their Practice or When Buying a Practice: by Monarch Business Consulting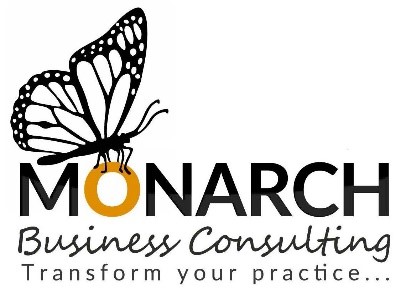 Selling or buying a veterinary practice is a once in a life time event for a veterinarian. It is unfamiliar territory for most and there is a lot that can go wrong. We will explore the most common errors that veterinarians make in this process and how they can avoid them. When should you start the process of selling and what should you avoid doing in the years before a sale? Who should you hire to help you? What are the different types of structures for selling or buying a hospital? What should be your major focus during the selling or buying process? Selling or buying a veterinary practice is a marathon and we will help you avoid the costly missteps along the way.

Sunday, October 4, 8-8:45 AM
NYSVMS Annual Business Meeting
The Annual Business Meeting is for NYSVMS members. Every member who attends will be entered into a drawing to receive a one-year membership to NYSVMS - free dues for 2021!

Social Highlights
Friday, October 2 and Saturday, October 3
Experience! The Finger Lakes Virtual Wine & Cheese Pairings
Gather with your friends and people from around the country in a NYSVC exclusive, sommelier-curated wine and food pairing zoom presentation that will showcase the magic of pairing with intention. Have fun while supporting the Finger Lakes region's local farms, farm wineries, and small businesses. Each kit contains more than enough sipping and goodies for 4-8 people per household. Pre-registration for this Special was required by 09/11/20. For questions regarding your purchase, please contact info@experiencefingerlakes.com or (607) 233-4818.



Friday, October 2 – Sunday, October 4, 12:30 – 1:00 PM and 1:00-1:30 PM Saturday, October 3 and Sunday, October 4, 7:45AM-8:45 AM
Free Yoga with Maya Pagán
Join Maya Pagán, certified yoga instructor, in one of her many virtual yoga sessions suitable for all experience levels. While these sessions are virtual, you will get a break from your screen, stretch, and rejuvenate you mind and body throughout the conference weekend. Learn more about Maya and her practice at www.mayapagan.com.
Networking Opportunities
We have several networking opportunities planned throughout the conference weekend:
OTS Alumni Happy Hour: Friday, Oct 2, 5:30 PM
BYOB to socialize with other OTS alumni and current OTS students! Hosted by the OTS Alumni Chairs

Open Discussions Networking: Saturday,Oct 3, 12:30-1:30 PM
Meet with colleagues, old and new, to share information and develop your business connections. Discuss your favorite lectures mid-weekend, what you are looking forward to, and more!
Lunch With Your Pets: Sunday, Oct 4, 12:30 – 1:30 PM
Grab your furry friend and join in on this fun and relaxing lunchtime networking opportunity.
| Access Date | Quiz Result | Score | Actions |
| --- | --- | --- | --- |

Not Yet Registered?
Follow the steps below:

STEP 1:
CREATE A FREE ACCOUNT HERE.
STEP 2:
Go to the
REGISTRATION PAGE
and register for the full conference or by day.
NOTE: You must use the login and password YOU created for this site. Your NYSVMS member login is different. If you forgot your password, please use the "Forgot Password" function.