About Us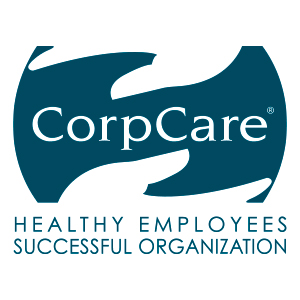 CorpCare Employee Assistance Program is headquartered in Atlanta, Georgia with a Regional office in Florida and we have been providing exceptional EAP services since 1991. We serve clients throughout the US, Canada, Mexico and the Caribbean, emphasizing personalized quality care, first, by understanding the client's corporate culture and needs and second, by treating each client and their employees with the respect they deserve. Our clients include the PGA TOUR, Inspire Brands and several state and national veterinarian associations.

As a member of NYSVMS, you already are covered for services individually.


YOUR MEMBER ASSISTANCE PROGRAM Everyone occasionally experiences personal and family-related problems which can make life a difficult balancing act. Concerned about burnout and compassion fatigue? The New York State Veterinary Medical Society (NYSVMS) has chosen to provide a professional counseling resource which is compassionate and responsive in assisting you through difficult times and situations, stress due to unresolved personal problems, family concerns, or problems with substance abuse impose emotional burdens which, if untreated, can deteriorate both your personal happiness and success in life.

NYSVMS selected an organization experienced in providing specialized emotional assistance for veterinary professionals working in demanding and, at times, critical environments.

NYSVMS is providing a member assistance program as a free benefit to you in support of your efforts to resolve personal and work-related problems. We provide up to three counseling sessions per year for assistance with family issues, stress, work difficulties, financial issues, substance abuse and a range of other issues. Just call the helpline 888-252-7700 any time, and our partner CorpCare will connect you with fully licensed and credentialed counselors who are experienced in providing support for professionals facing demanding situations. Completely confidential.

Support all your staff NYSVMS provides a comprehensive assistance program for all our veterinarian members for free. You can extend that to all the staff in your hospital for a total of $200 per year per hospital. Or you can provide an even higher level of coverage that provides 5 counseling sessions a year for each employee for $350 per year per hospital.

This NYSVMS member price is far more economical than most employee assistance programs because the cost of providing employee assistance to small companies is usually relatively high. However, by working together with CorpCare as an association we can together access top quality support at affordable rates. Contact us at 877-843-6036.

Resources
| Access Date | Quiz Result | Score | Actions |
| --- | --- | --- | --- |

Not Yet Registered?
Follow the steps below:

STEP 1:
CREATE A FREE ACCOUNT HERE.
STEP 2:
Go to the
REGISTRATION PAGE
and register for the full conference or by day.
NOTE: You must use the login and password YOU created for this site. Your NYSVMS member login is different. If you forgot your password, please use the "Forgot Password" function.